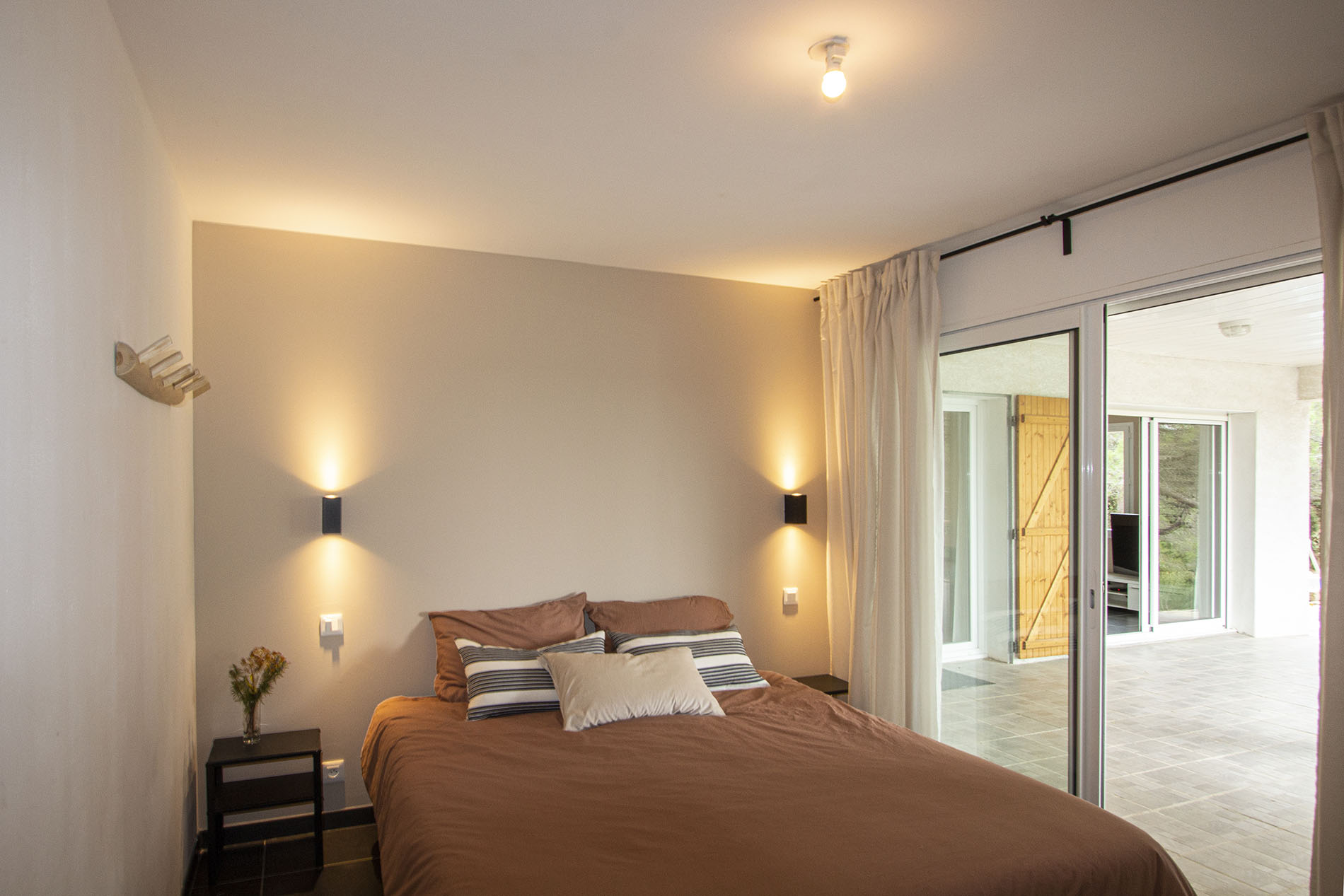 The master bedroom. Next to the covered terrace which is directly accessible through a sliding door.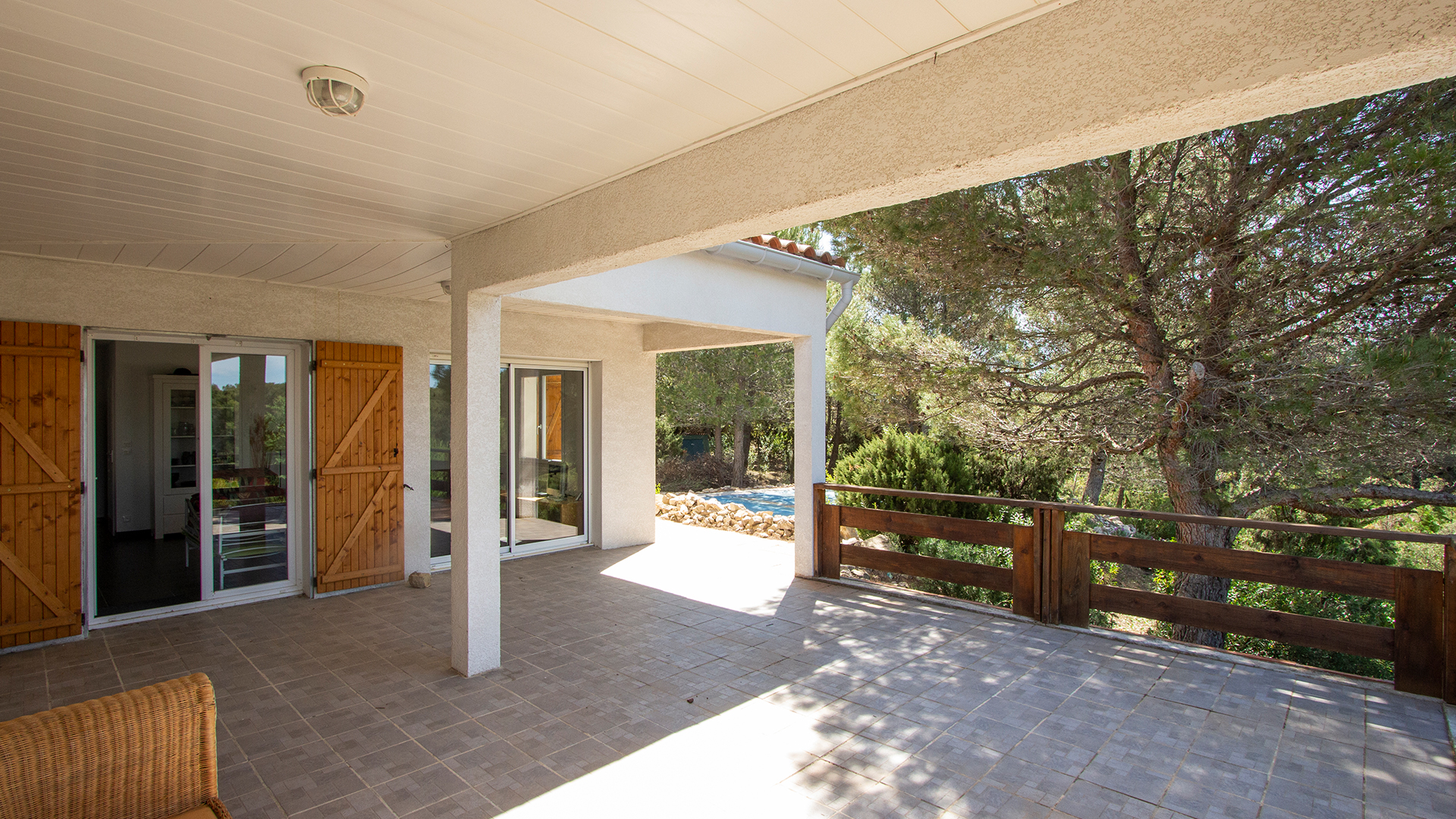 Maison Blanche offers a large, partially covered terrace. Including chairs and a lounge sofa. With beautifull views at the mountains.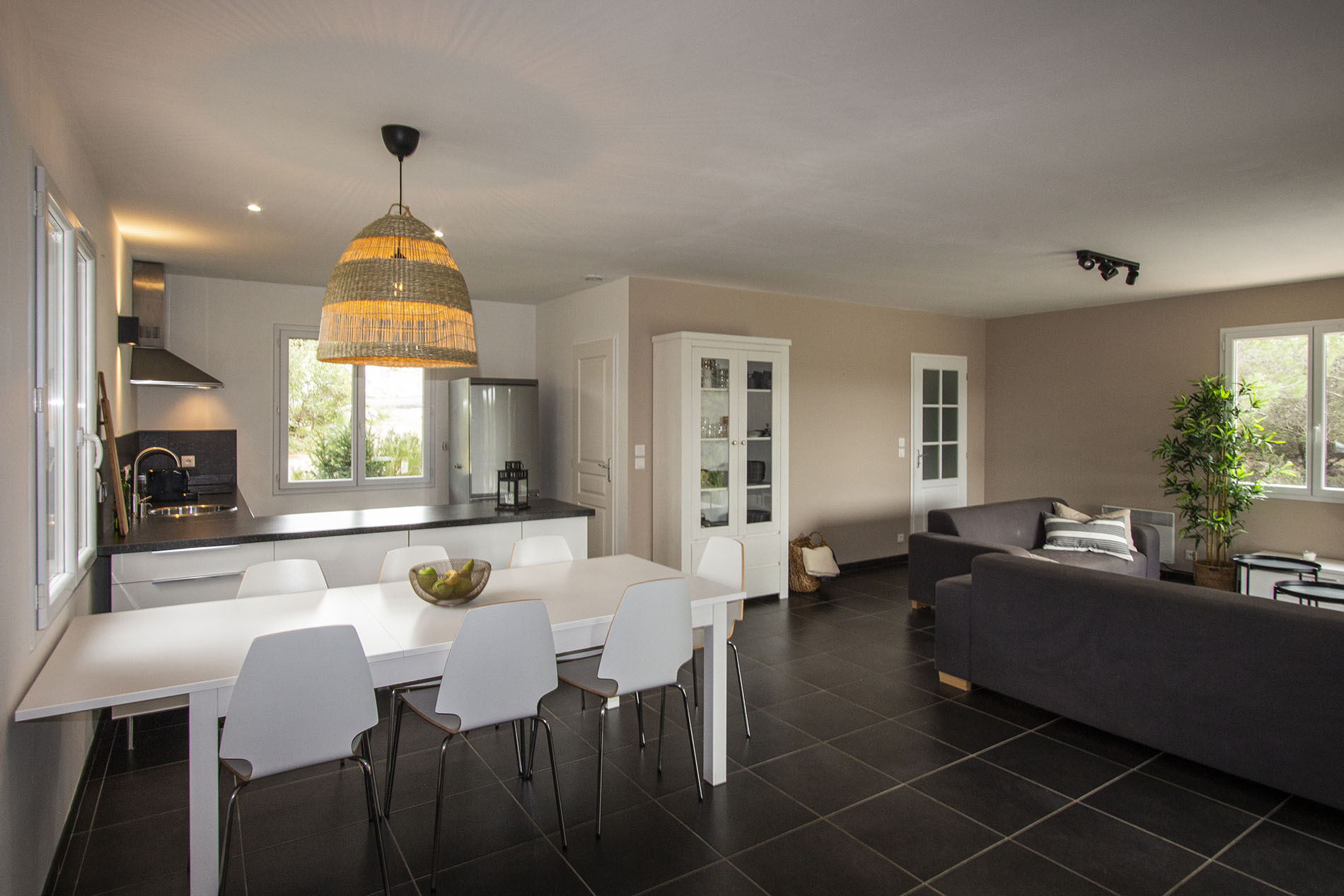 The villa offers a full equiped kitchen with Nespresso machine, microwave, oven and a large refrigerator with freezer.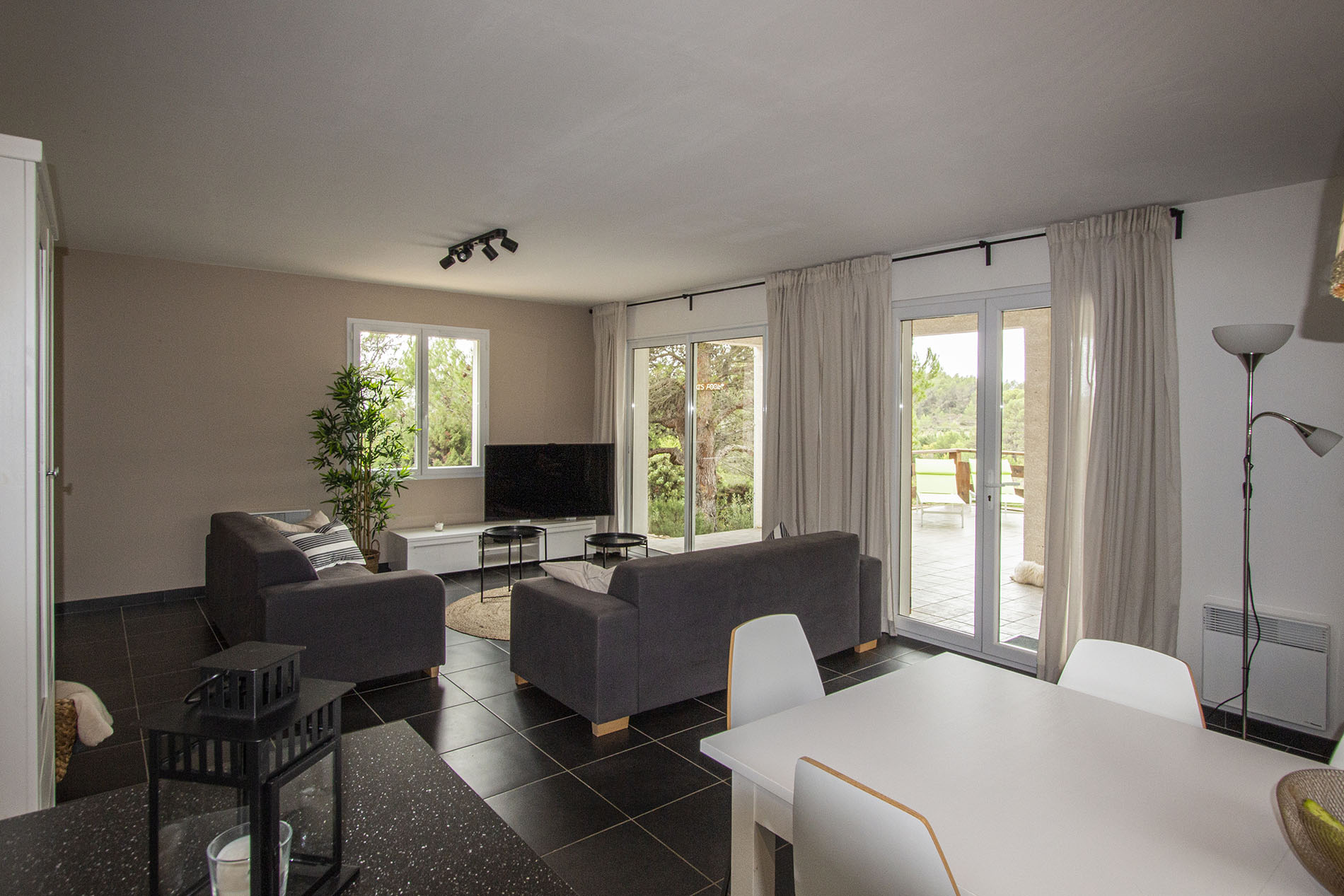 A spacious living with an 55"inch flatscreen television. The sattelite provides nearly every European TV channel.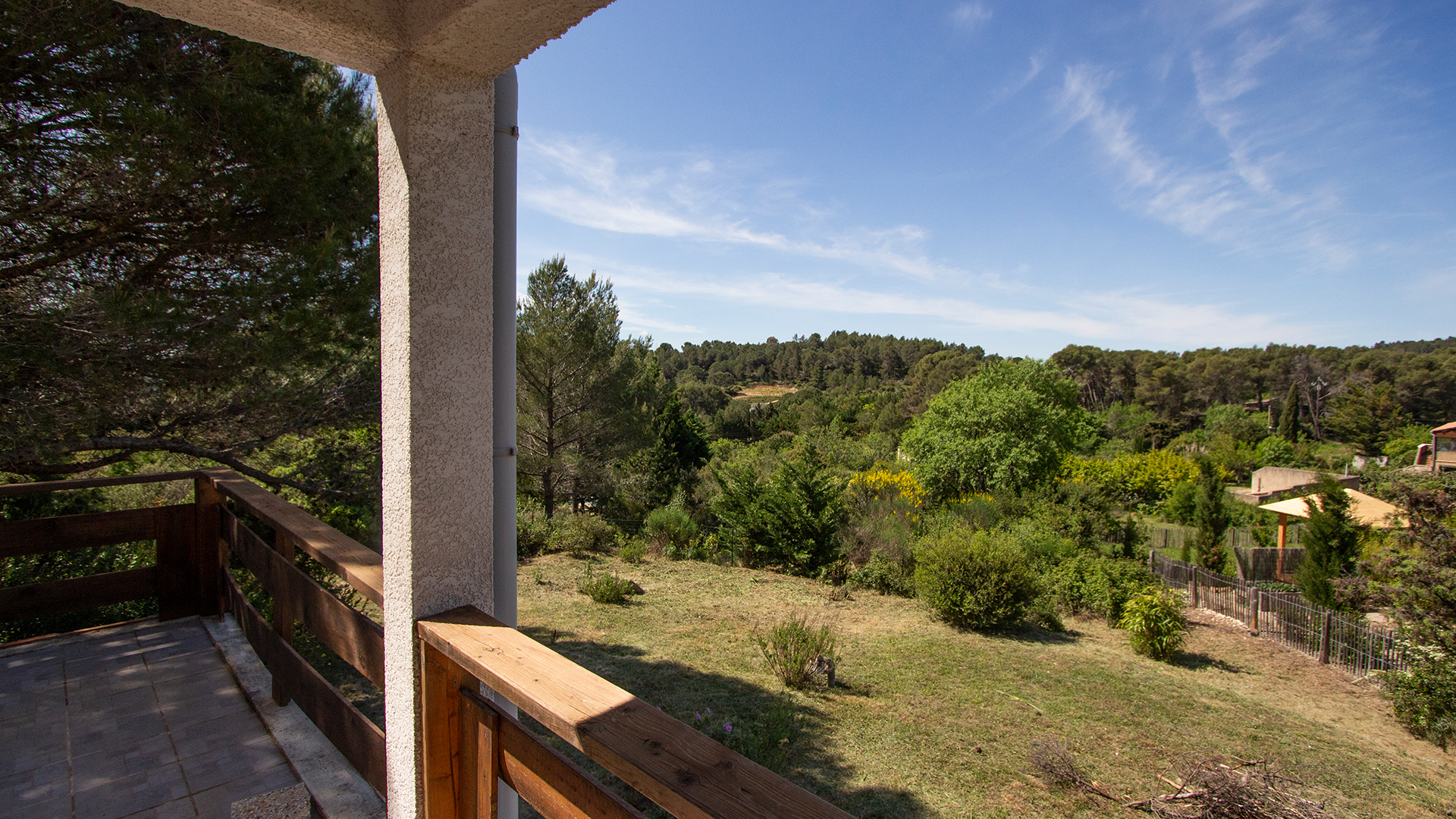 Located near the small village of Minerve. This 'historic capital of Minervois', is now one of the prestigious doors of the Regional Natural Park of Haut-Languedoc and ranks among the "Most Beautiful Villages of France". During a weekend or an extended stay, take the time to discover this land of history,
Beautifull Villa at the edge of Parc naturel Haut Languedoc. With 3 bedrooms, 2 bathrooms, private pool and a large garden including several lounge areas.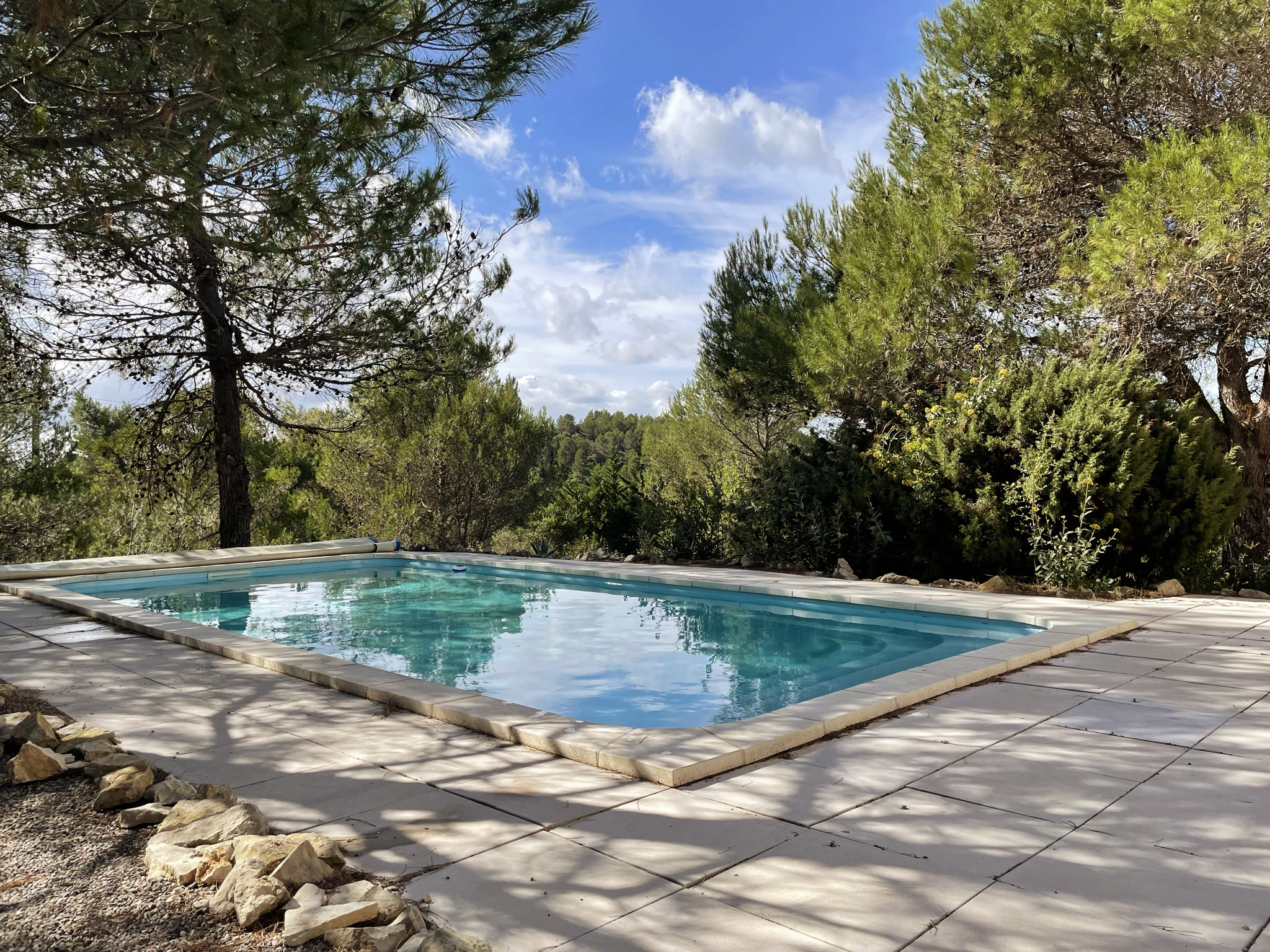 Enjoy the heated pool all year round. Even in colder months it's lovely to take a dive and have a nice swim.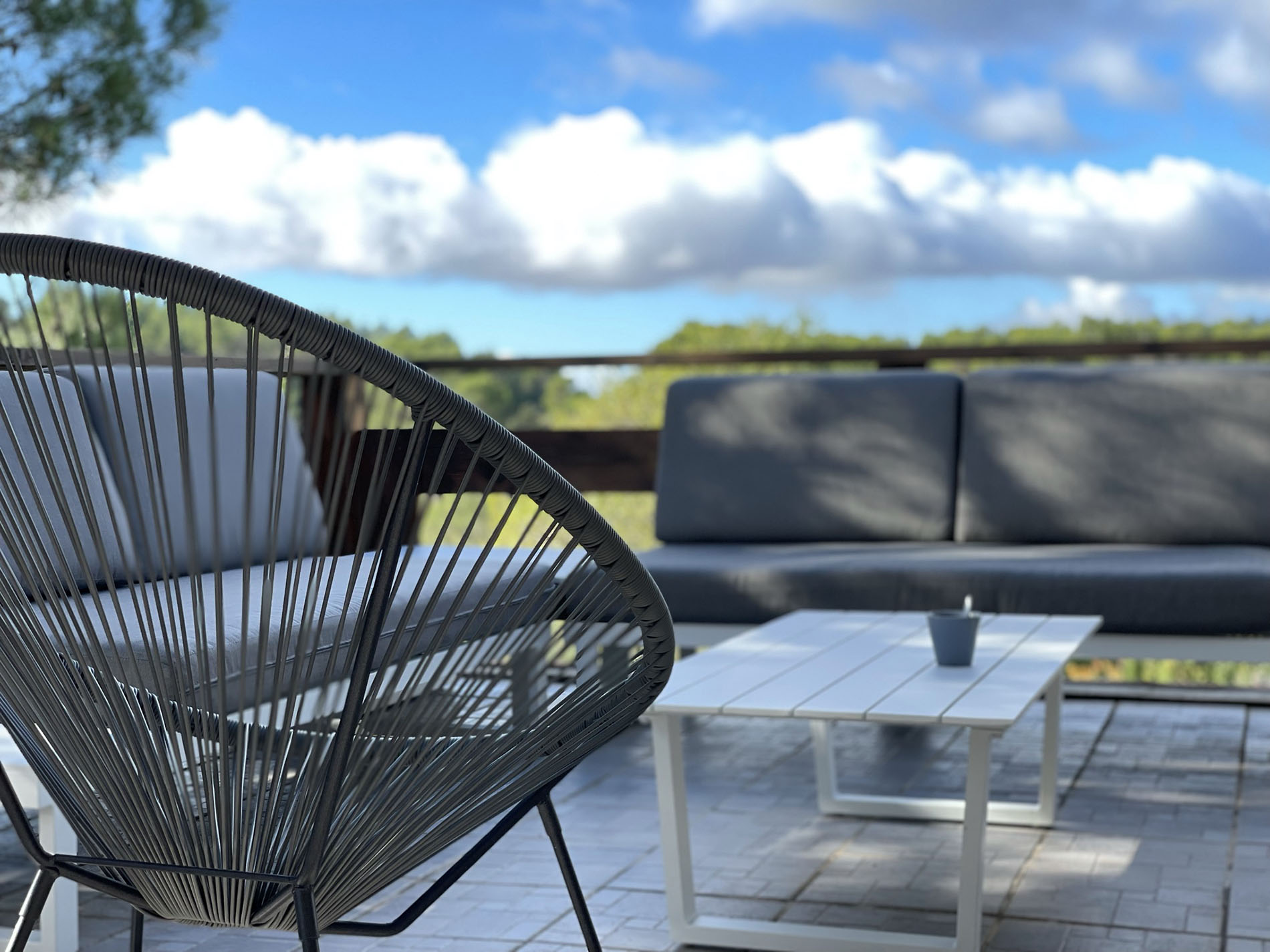 Have a drink at the 25m2 partially covered terrace. Chill out at the lounge sofa and enjoy the beautifull view.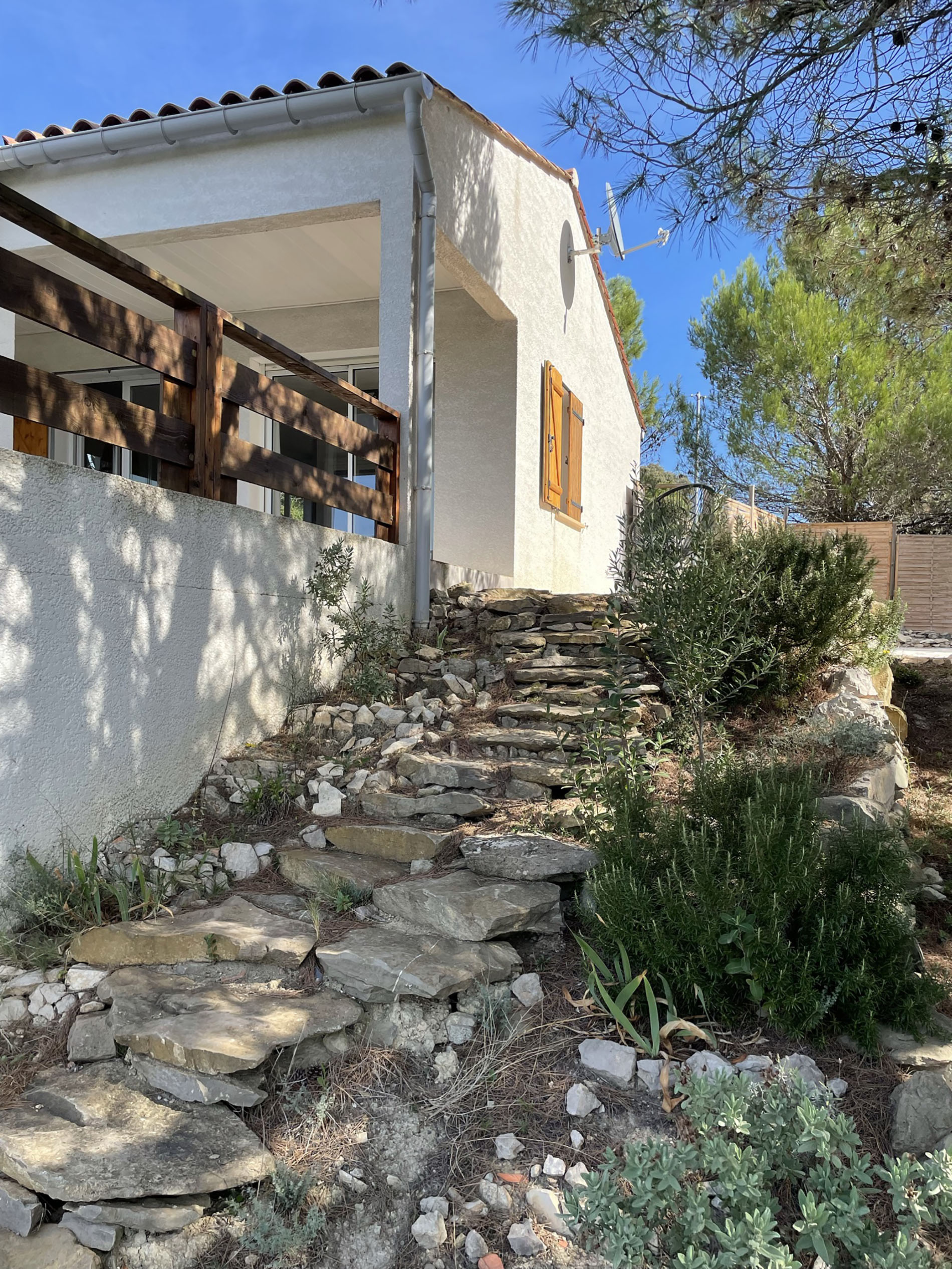 The natural garden with stepstone stairs and an authentic feel offers a lot of privacy. And many places to sit in the sun of cool down in the shadow of the trees.
A beautiful and large garden. Absolutely private and fitted with a large, partially covered, terrace. Enough parking space for multiple vehicles. Relax laying by the pool with a cold drink or tie a hammock to some of the old trees. The heated pool invites you to swim also in colder days during the pre-season.
Have a seat on the grand terrace with a stunning view on the mountains. Maison blanche lays at the hill of Mont Celebre, at just a few minutes of walking distance to the 'Gorges du Brian' in the national park Haut Languedoc.
With three bedrooms, two bathrooms, a large kitchen area and living room,  you will have a pleasant stay at La Maison Blanche.  The living is equipped with two couches, side tables and a large 55″ inch flatscreen TV which offers nearly all European TV channels via Satellite.
Wij hebben een sportieve vakantie gehad vanuit Maison Blanche. De mountainbike route loopt direct achter het huis. Erg mooie omgeving en zeker een aanrader.
Wij hebben hier een hele fijne vakantie gehad. Alles super netjes en goed geregeld.
Een erg mooi en modern huis op een prachtige plek. Wij zijn hier twee weken geweest en komen volgend jaar zeker terug!